Impedance products
Zurich Instruments offers powerful tools for all types of impedance measurements. Whether you need a high-accuracy impedance analyzer, or a high-speed multi-frequency impedance spectroscope, we have the right instrument for you.
The MFIA is a digital impedance analyzer and precision LCR meter that sets the new standard for impedance measurements in the frequency range from 1 mHz to 5 MHz. The MFIA provides 0.05% basic accuracy and a measurement range spanning from 1 mΩ to 1 TΩ. The instrument has a high measurement repeatability and a small temperature drift. With the LabOne® user interface the MFIA offers a number of long-awaited innovations for the impedance and LCR measurement available without the need of any software installation.
What makes a great Impedance Analyzer?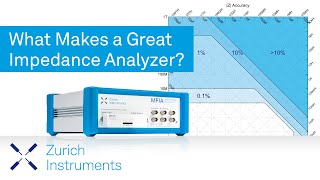 MFIA Product Video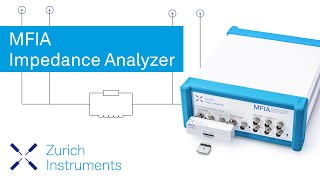 Application notes
Related blog post